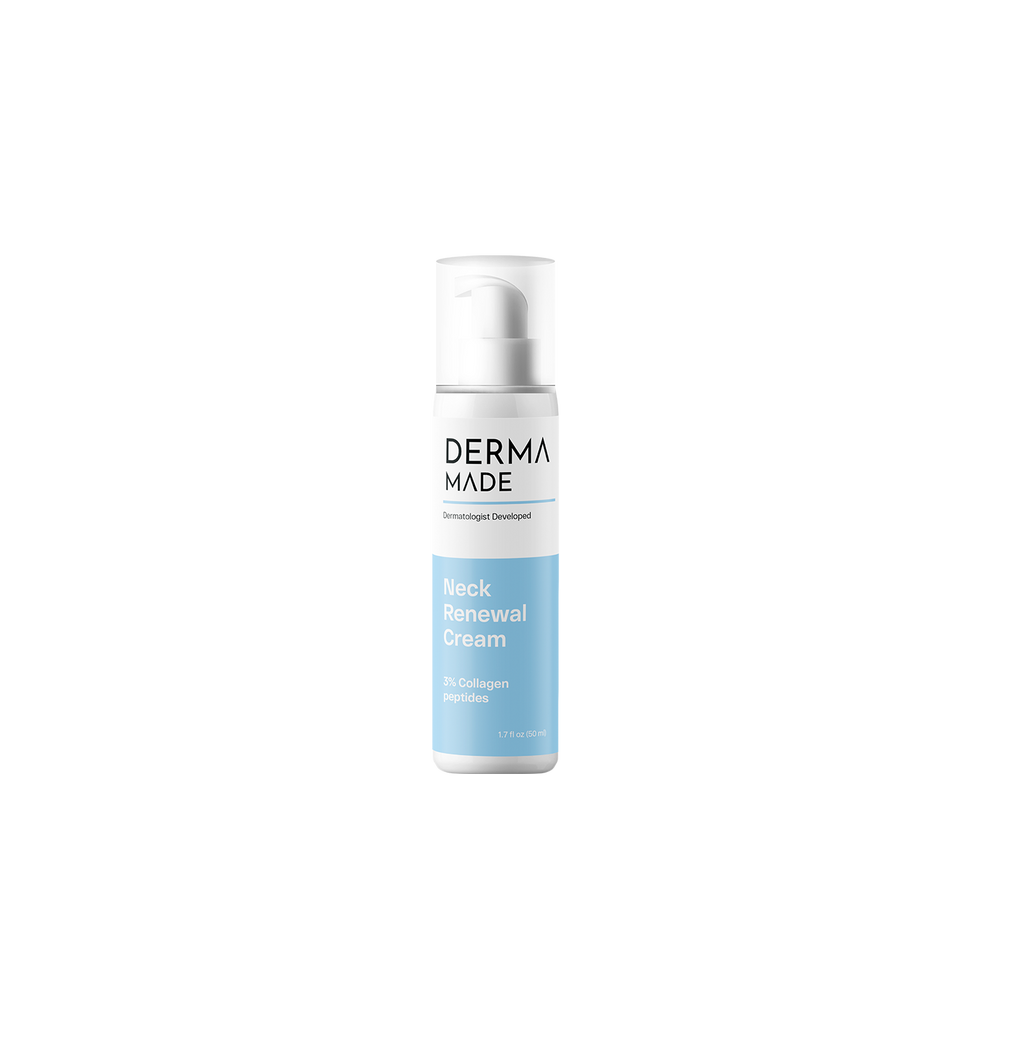 Neck Renewal Cream
$106.00
Designed specifically for the neck where the skin is much thinner. This rich cream with collagen peptides improves saggy skin.
What is Neck Renewal Cream?
Neck Renewal Cream uses
How Neck Renewal Cream works
Clinically-proven ingredients, picked for your goals
Tretinoin
A vitamin A derivative that helps clear acne and smooth out texture and can improve dark spots and fine lines.
Ingredients subject to consultation.
SAGE CORNER
More for your mind, learn more about something.